Nicholas Tindall's studio is located in Trappe, Maryland on an old dairy and grain farm dating back to the 1700's.  His actual workspace resides where the milking stalls once were, converted by his Grandparents in the 1980's into a full-fledged craftsman shop, where his Grandfather worked on his clock and gun collection.
Nicholas is self-taught, and began drawing as soon as he was able to hold a pencil.  Upon graduation, he made a left-turn and entered into business studies, eventually starting his own small business.
In 2012, after watching an inspirational film about street artist 'Banksy', he picked up a paintbrush and decided to return to his artistic roots.
The Work
He describes his floral-based art as "compositionally avante-garde, combining abstract with hyper-modern".  Materials include traditional oils, spray paint and house paint.  Last year, he produced two NY-style solo shows in Easton, entitled "Photosynthesis" and "SYMMETRY".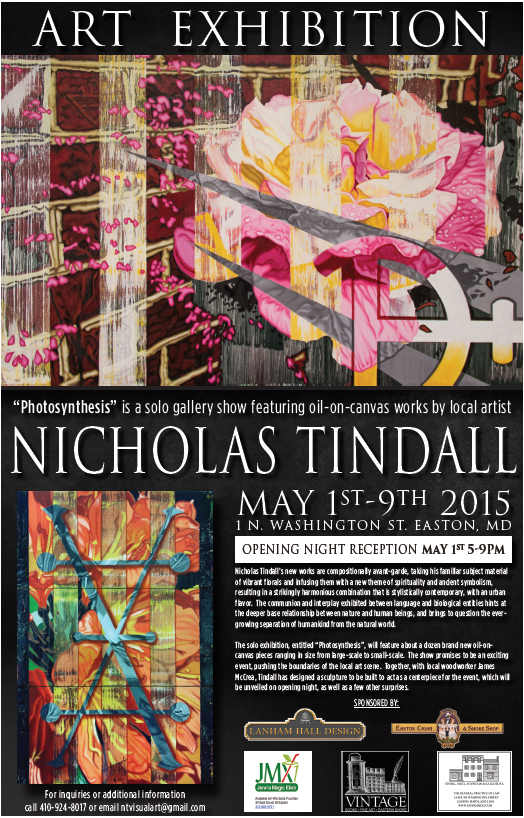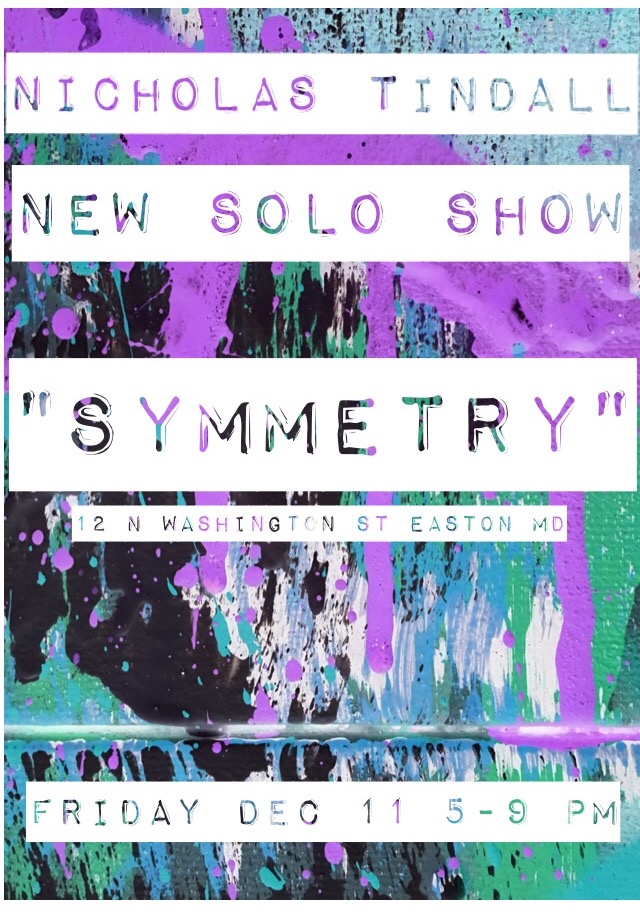 subscribe to stay up-to-date