June 1, 2019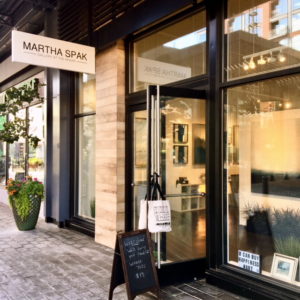 Nicholas Tindall Guest Exhibition | Martha Spak Gallery @ The Wharf, DC
New guest exhibition show featuring artist Nicholas Tindall at The Martha Spak Gallery located at The Wharf, DC.
Opening reception Friday, June 7 from 6:30-8:30pm.
A collection of works from artist Nicholas Tindall, encompassing his floral contemporary style.
May 11, 2019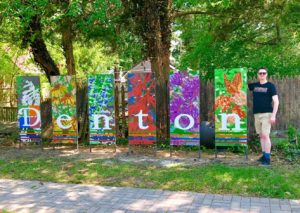 Downtown Denton Garden Mural Sign | New Installation
PRESS RELEASE
May 16, 2019
NEW DOWNTOWN DENTON GARDEN MURAL SIGN
On Saturday, May 11 a new mural, which also acts as official town signage, was installed at the Community Park in downtown Denton, MD. This project, funded by Downtown Denton Mainstreet and the Maryland Department of Housing and Community Development, features artwork by local artist Nicholas Tindall.
Goals for this project include welcoming visitors to Denton, as well as bringing members of the community together to participate in activities and entertainment in the Community Park, which features a performance stage and new vegetable gardens.
The new mural sign consists of six different large scale painted panels, each featuring unique floral artwork and native species of Maryland. "We spent time thinking about the specific content of the mural and decided that it should feature floral specimens native to our State.  Of course, we had to include the Black-Eyed Susan, in addition to several other interesting and colorful varieties," says artist Nicholas Tindall.
Denton hosted their annual event, Spring Thing, featuring local artisans, live music, and an outdoor Plein Air painting competition involving youth participants as well as known professional artists from the area. Donations were collected to raise money for local causes and awards were given to best paintings from the event. A dedication ceremony for the new mural and official town signage took place that afternoon to conclude the festivities.
"We are thrilled to have this piece in the Denton Community Garden and as part of the Denton Public Art Trail," says Marina Dowdall, executive director of the Caroline County Council of the Arts.
You can visit the new Community Park improvements in Denton on Gay Street, between 3rd and 4th Streets. Various activities and performances will take place in the Community Park throughout the year. For more information about upcoming community events, visit: www.DowntownDenton.com and www.CarolineArts.org.
Nicholas Tindall is a self-taught local artist from Easton, MD. To view more of his projects and upcoming events, visit: www.NicholasTindall.com.
May 1, 2019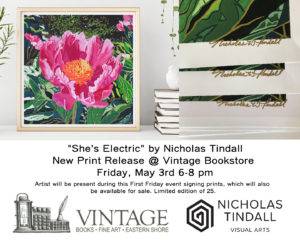 First Friday | New "She's Electric" Print Release
Stop by Vintage Bookstore (Easton, MD) during First Friday festivities and check out the super-cool, historical and interesting book collection (plus fine art) at this unique local establishment. If you've haven't seen Tim's brand-new location, now is the perfect time to do so!
Artist Nicholas Tindall will be present from 6-8pm signing brand new "She's Electric" prints, which will also be available for sale. Limited edition of 25.
As seen on the cover of Attraction Magazine's May 2019 issue.
Thanks to everyone who purchased a print online this week.
Please stop by Friday to pick up your print. 
May 1, 2019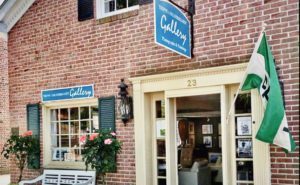 New Show Opening | Trippe Gallery
Come by the Trippe Gallery (Easton, MD) during this First Friday
for "The Art of the Garden", an exhibition featuring Spring-themed works
by Trippe Gallery artists.
Nanny Trippe was nice enough to invite me to exhibit a piece during this show. On display will be "Nectar of the Gods", an original oil-on-canvas. 
Artworks will be available for purchase during the show, which opens
Friday, May 3rd and runs thru the month of May.
April 23, 2019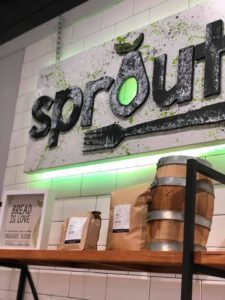 Eat Sprout | New LED Sign Install
Check out Eat Sprout–a really fun, talented team focused on combining nutition with amazing local flavors. They'll make sure you're fueled up, educated about the food you're eating & ready to tackle life.
Visit the brand new location with recently installed LED sign designed and created by Nicholas Tindall.
March 5, 2019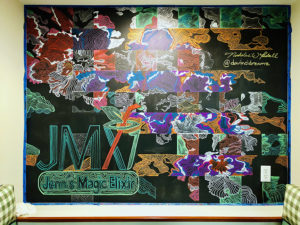 New JMX Chalkboard Mural  | Hill's Cafe & Juice Bar
New chalkboard mural installation for Hill's Cafe & Juice Bar in Easton, MD. The best go-to lunch join in Easton. Thankful to be friends with these talented, hard-working people who serve up real delicious food (and JMX Juice!) on the regular. Thanks for the opportunity!
LIKE their Facebook page: https://www.facebook.com/hillscafeandjuicebar/
Order online: https://hillscafeandjuicebar.com/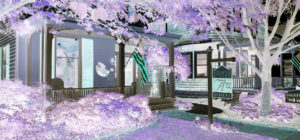 "Deck the Walls" | Holiday Sale
Annual South Street Art Gallery holiday show featuring all of our talented artists. Mention the secret phrase and receive 15% discount on all purchases. Nov. 30 through Dec. 30.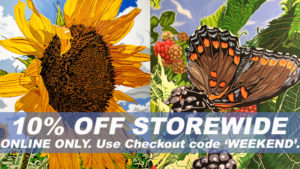 WEEKEND SALE
Today thru Cyber Monday (11/26), take 10% OFF all prints.
Online only. Local pickup and delivery available.
Shop prints. Enter code 'WEEKEND' at checkout.
Choose from limited edition prints 'Rays for Days' (limited edition of 50) and 'Nectar of the Gods' (limited edition of 25).
Also, purchase a painting at South Street Art Gallery this weekend and receive one FREE print of your choice signed and personalized by the artist.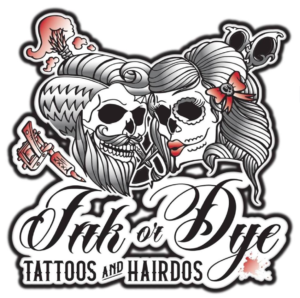 NEW MURAL @ INK OR DYE STUDIO
Nicholas Tindall recently completed a large chalkboard mural at Ink or Dye Studio's brand new location in Centreville, MD. Check out their amazing studio and make an appointment for tattoos and hairdos today!
The entire process from start to finish of the artist painting the mural (plus Bone Thug's assistance and Keith's amazing breakdance moves) was captured via timelapse video over the course of 4 days.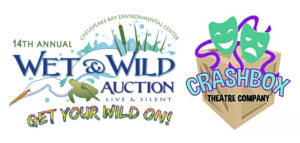 ARTIST SUPPORTS LOCAL FUNDRAISERS
During the months of October and November, artist Nicholas Tindall helped raise a combined $300 for local non-profit organizations Chesapeake Bay Environmental Center and Crashbox Theatre Company.
One print was donated to the 14th Annual Wet & wild Auction for the CBEC, and another to the online Facebook auction for Crashbox Theatre Company. The artist is proud to give back to the community and help protect the beautiful environment we are surrounded by.
SOUTH STREET ART GALLERY NOW REPRESENTING LOCAL ARTIST NICHOLAS TINDALL
The artwork of local artist Nicholas Tindall will now be on display at The South Street Art Gallery in Easton, MD. His recent works caught the attention of gallery owner Alan Brock, who seeks out local talent to show in one of the best-known galleries in the region.
"I didn't expect anything more than a few minutes of Alan's time to get feedback on some new pieces I'd completed recently. I absolutely did not expect he'd want to feature my art in the gallery," says Tindall.
"Nicholas's work is different, colorful and well done. His paintings will look great on a contemporary collector's walls," says Brock.
"To be amongst so much incredible local and national talent is unbelievable, and I'm very thankful for the opportunity," adds Tindall. Other artists represented at South Street Art Gallery include Plein Air Easton award winners Jill Basham, Hai-Ou Hou, Patrick Lee, Nancy Tankersley and many other nationally and internationally recognized artists.
Tindall's work features vibrant florals and elements of nature. His style is best described as contemporary, hyper-realism with juxtaposing, abstract components. He is best known for a series of successful, innovative pop-up shows, including "Photosynthesis" and "SYMMETRY". Tindall has participated in The Arts In Easton banner program by the Avalon Foundation and this year's Local Color Exhibition during Plein Air Easton, sponsored by the Working Artists Forum.
###
The South Street Art Gallery, owned by fine art dealer & collector Alan Brock, is located at 5 South Street in Easton, MD. For more information, visit: www.southstreetartgallery.com.
Nicholas Tindall is an Easton, MD native and works from his studio on Wright's Mill Farm in Trappe, MD. For more information about the artist, visit: www.nicholastindall.com.
Nicholas Tindall releases all-new collection of work, entitled 'Virtue'
Themes of farm, sky and nature permeate these striking floral portraits taken from life on the Eastern Shore.
'Virtue' is the latest body of work from artist Nicholas Tindall, and his first studio release since 2015. Consisting of 9 brand-new oil-on-canvas paintings, this cohesive collection captures micro-moments and scenery from the Eastern Shore. Stylistically, they are a throwback to the approach the artist first utilized in 2012; using photographs for inspiration and translating them into colorful combinations of realism and abstraction.
"This wasn't a retreat from the experimental stuff (see 2015's Photosynthesis and SYMMETRY), but more of an exercise…literally a workout, trying to get back in the groove. Other than commissions over the past couple years, it's been awhile since I've put serious time in the studio…so starting someplace safe and working my way back out again made the most sense." All of the paintings were completed between April and July, ahead of the Local Color Exhibition, which the artist was selected to participate in this year, during the annual Plein Air Easton Festival.
"You can approach these in a straightforward and unassuming manner. They have flashes of darkness and shadows, but more in a sexy, stylish, "night out on the town" kind of way. That's just to balance and position the tremendous positivity of these pieces. These are in the spirit of fun. A majority of paintings are introspective and serious. These are happy, outgoing and throwing out high-fives."
"Many of the painting titles reflect that attitude, like "She's Electric", which might project a girl on the dance floor, or "Incredible Hulks", which is a reference to reading and drawing comic books as a kid. One of the reasons this collection is called 'Virtue' is because of the purity of emotion I was feeling, and hope the audience feels…seeking truth and living in the moment. Being a part of everything, but completely unattached. There's an inherent beauty in that time and space. Take a walk outside, in a place that feels good to you, and exist in that reality for at least a few minutes."
To view and purchase select pieces from 'Virtue', visit The South Street Art Gallery in Easton, MD (www.southstreetartgallery.com). The entire collection may be viewed online at www.nicholastindall.com.
Limited edition prints of "Rays for Days" and "Nectar of the Gods" are also available on Tindall's website.

AVALON FOUNDATION | INTERIOR DESIGN RENDERINGS
"The Avalon Theatre Critical Renovations are underway and I'm extremely fortunate to have been hired to produce renderings of the new interior design, based upon the Theatre's original 1930's art deco interior. Keep your eyes peeled for the incredible transformation of this great historical landmark and local venue by the end of 2018."
– Nicholas Tindall
NEW PRINT RELEASE | "Nectar of the Gods"
Limited Edition print run of only 25.
Each signed and numbered by the artist.
This scene takes place in the blackberry briars on Wright's Mill Farm where artists' studio resides in Trappe, Maryland. Original painting will be on display at Local Color Exhibition.
PRINT AVAILABLE ONLINE AND AT LOCAL COLOR SHOW.
Local pickup and shipping available.
LOCAL COLOR | PLEIN AIR EASTON 2018
Check out the LOCAL COLOR Artist Exhibition at The Tidewater Inn during nationally renowned Plein Air Easton Arts Festival. Sponsored by the Working Artists Forum.
Opens Friday at 12pm
SHOW HOURS:
Friday | 12pm – 6pm
Saturday | 10am – 8pm
Sunday | 9am – 4pm
Nicholas Tindall will be debuting an all-new body of work, collectively entitled "Virtue". Consisting of 9 small to large oil-on-canvas works recently completed, with themes of sky, farm life and florals.
Come experience the art of 42 local Delmarva artists for this annual event in coordination with Plein Air Easton. Artwork available for sale from artists during this event.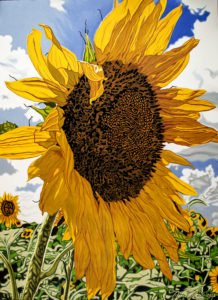 NEW SUNFLOWER PRINT AVAILABLE
First ever print offering. New piece entitled, "Rays for Days".
Available now for PREORDER. TAKE 10% OFF PREORDER until 5/10.
To be released June 1, 2018.
The photograph used for basis of this painting was taken in a beautiful field of blooming sunflowers on a local farm in Trappe, MD just around the corner from artists' studio.
Options:
24″ x 36″ high quality print $50 (limited run of 50)
24″ x 36″ stretched canvas reproduction $250 (edition of 10)
Both editions signed by artist.
subscribe to stay up-to-date